Most active topic starters
Who is online?
In total there are
2
users online :: 0 Registered, 0 Hidden and 2 Guests
None
Most users ever online was
48
on Thu Dec 12, 2013 2:41 pm

Here's the list of the mobile games I play with their corresponding title, description and download link.
Ragnarok Online: Ash Vacuum
▶ Introduction
- Strategy simulation game you can enjoy the most
- You are not alone with various communities such as chatting and guilds
- Charming graphic reminds you of Ragnarok Online.
- Construct your own camps and plunder your enemies' resources and beat them
on the battlefield!
▶ Features
- Build your own camps and improve these to challenge for PVP.
- Exciting leveling and the opportunity to enhance your character and guild
- Tons of fun new content such as collection of cards and items.
- Renewed taste for war with highly strategic branch of the Ragnarok Universe.
Download Links:
Playstore
iTunes
Unofficial/Alternative
AppBrain
Ragnarok Online: Valkyrie Uprising
1000 years ago...
After an exhausting 100 year war with the Demons, the humans of Mid-gart forged a fragile truce with the scourge of the Underworld.
40 years ago...
Valkyrie Randgris threatened the human world using a powerful item stolen from the Underworld, the Cursed stone.
Monica from the Celestial Land of Valhalla, defeated Randgris and was able to seal her away, never to be seen again.
Today...
A mysterious women has broken the seal, but in the process disappeared.
Once again the dark powers of Randgris and her Cursed Stone are free to terrorize the human world.
- Play Ragnarok On the Go
Play through an immersive Mobile MMO that takes place in the anime style world of Ragnarok Online! Play with friends through massive open fields and instances.
- Solo or Party
Play through the game solo or play with friends using our easy to use Auto Party System!
- Intuitive Touch Play
Play the game in a fresh new way with an all new touch interface.
Battle Online
Test yourself against other players using our all new PvP (Player vs Player) system.
- Diverse Character Customization
Level up your characters through RagnarokOnline'sunique job system. Discover all new items and decorate your avatar in fun character costumes, mounts, and pets! Oh my!
- The Adventure Continues...
Steady updates will be coming to Ragnarok Online: Valkyrie Uprising! Three major updates will be expanding the world to new heights!
Download Links:
PlayStore
iOS
Brave Frontier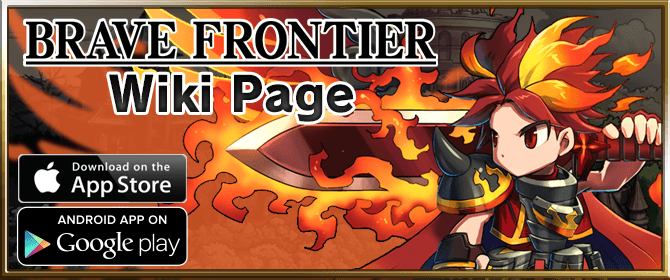 Venture forth into Grand Gaia, the world of the gods, and unleash your Summoner powers to save it by defeating the fallen god Maxwell in this immersive and addictive RPG!
* Summon over 200 legendary heroes and ancient beasts, and assemble them into powerful squads, mastering the elemental strengths of Fire, Water, Earth, Thunder, Light, and Dark!
#1 Classic Style RPG game in Japan and Korea!
* Team up with friends and develop your tactics to take on more than 100 missions throughout the land of Grand Gaia!
* Collect loads of beautifully pixel-crafted heroes, each with their own battle style and unique Brave Burst attack!
* Compete in the PVP Arena! Climb its ranks and cut down your opponents to receive rare equipment and other rewards!
* Upgrade resource fields in your town and harvest materials from them to synthesize potions or craft powerful equipment!
Important Notice:
** Device with a minimum of 1GB RAM (before install) is recommended. Performance is not guaranteed on devices with less than 1GB RAM.
** A minimum space of 300 MB in phone internal memory is required to install the game with all of the downloadable contents.
Download Links:
PlayStore
iOS
Feel free to post yours.
Hey, the Valkyrie Crusade and the School Idol Festival ^^ pls make an description about those games I just mention since I'm too lazy to make one xD
Haven't play those yet. But will download them and play probably when I have free time


---
Permissions in this forum:
You
cannot
reply to topics in this forum